We are in this together.
Experienced and Trained—The Best Senior Living Services!
It's hard to trust nursing homes and health care facilities these days. Many times, you and your family will receive the red carpet treatment up until the moment you sign the dotted line. That's just not the case when you choose services from Helping Hands. Our caregivers and other staff members treat you and your loved ones like family! Our commitment to meeting your needs means changing with you and building lasting relationships between our team and your family.
We have a personal investment in the well-being of our clients. We know what it's like to find an affordable, quality, and loving home health care provider. That's why we go out of our way to provide the kind of care we would want for our loved ones or ourselves.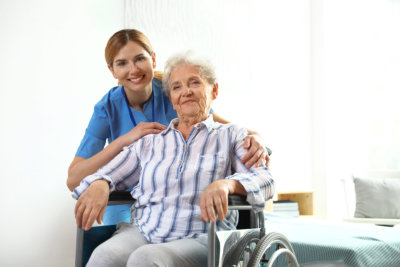 Residence Facility Support
Living in an RCFE has many benefits! Often, independent living falls short of providing the day-to-day care and support that you need. Helping Hands is here to fill in the gaps and save you money when independent living doesn't provide enough support and assisted living is more than you need.
Helping Hands fills the gap often unfilled at independent living residences. Our role in these environments is to provide care in between fully independent (needing no care) and Assisted living (needing 24hr care). We can run errands, drive to the doctor, manage medications and provide daily or occasional chore and personal care assistance. We also assist with reminders for meals times and facility activities as well as support to get there if needed. Find out what a difference having this flexible support can make!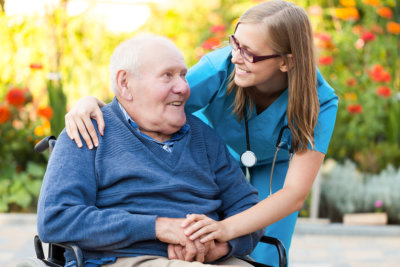 In-Home 24/7 or Overnight Care
Did you know that according to the U.S. Centers for Disease Control and Prevention and the National Council on Aging, "falls are the leading cause of fatal injury and the most common cause of nonfatal trauma-related hospital admissions among older adults"? The risk is even greater at night when visual cues and limited eyesight increase the possibility of falling. Having an alert caregiver nearby is the best way to prevent a potentially disastrous accident.
It often comes up that our clients and their family members are concerned about falls during those late night, low light hours in the middle of the night. Some clients just prefer to not be alone. Whatever your reasons, we are here to help! We have a unique and successful policy for providing affordable in home overnight or 24/7 care. Find out what sets Helping Hands apart!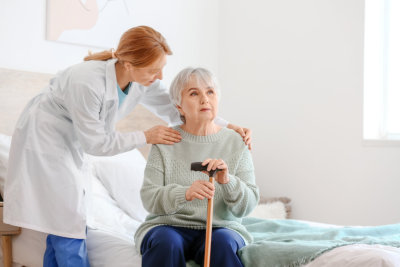 In-Home Care
Honoring mom's request to stay in her own home was the primary motivation for Helping Hands' creation in 2011. We know how important this is to our client's peace of mind and overall well-being. Providing competent, reliable, and compassionate care is why so many families switch to Helping Hands in-home senior living services and stay with us for years! We are committed to listening to the needs of our clients and matching them with the right caregivers.
We know it's a big deal to have someone come into your home and we don't take that privilege lightly! Our caregivers are very respectful and have been hand selected to provide careful and loving care in home. All Helping Hands caregivers go through a vigorous LiveScan background check and reference checking process. We also offer continuing education and regular training to keep our caregivers current with the latest safety and best practices in the industry.
SERVICES WE OFFER
Medication Management
Many clients find the chore of organizing and remembering medications to be the most challenging part of their day. We take the guesswork and the worry out of keeping tabs on your medications and supplements. We have a dedicated medication management specialist that can refill prescriptions, organize pillboxes and call your doctor on your behalf. We also offer medication reminders, a simpler service that can be added to regular visits.
In-House LVN
Helping Hands now has its very own nurse! Our staff includes a licensed vocational nurse (LVN) qualified to provide baseline assessments for new clients and ongoing assessments for existing clients. When medical attention is needed, our LVN is on call to answer questions you or your caregiver may have and visit you in person in your home.
Laundry
Bending, lifting, and folding can be painful if not risky as we age. Our laundry service takes care of washing, drying, folding, and putting away all of your belongings with care.
Homemaking
Housekeeping tasks are easier with our help! Continue doing the tasks that are enjoyable for you and let us take care of the rest. With our help, your home will stay clean and well-organized.
Personal Care
Bathing and dressing assistance can help reduce the possibility of a serious fall. According to the CDC, most falls are caused by a combination of risk factors. During bathing or dressing, there can be many unavoidable risk factors all at once. A trained caregiver can provide safe, dignified assistance and improve your overall sense of well-being.
Transportation
Our licensed care team can take you to appointments and outings and run errands. In addition, we have 2 SUVs and a company van to assist you with your escort and transportation needs.
Meal Preparation
Healthy eating isn't just about nutrition—it's about feeling nourished. Our caregivers can shop, prepare, and serve delicious home-cooked meals or prepare make-ahead meals that you can heat and enjoy. We'll even do the dishes for your convenience.
Grocery Shopping
We can help get the food you request from the grocery store whenever you need it. We can also go with you to the store to assist with gathering items, comparing prices, and carrying bags.
Respite Care
Are you the primary caregiver for your family member? We've been there, too. Taking a break and taking care of yourself is essential to maintaining balance and keeping the relationship healthy. We can offer brief periods of respite or full-time care—freeing you to be the son or daughter, not the primary care provider.
Companionship
Although you regularly visit your seniors who live alone, they can still get lonely from time to time. This is especially true on periods between visits. To ensure that your loved ones don't fall into depression or any other mental health issue, our caregivers can be with them to provide their much-needed companionship.
Request a Call Back
We offer more than in-home care services. We provide you with the opportunity to have positive, healthy experiences that will exceed your expectations. Our dedication to meeting all of your needs is what separates our company from the rest. We're excited about the opportunity to meet you. Get in touch with us today to set up a free consultation! Kindly fill out our Client Care Form to get started.